How To Book A Stone Carving Workshop
If you are looking for something that is fun and creative booking a stone carving workshop is a good option.
You can choose a workshop to suit your needs and it can easily be done through this site . We provide everything you need including benches. The benches ensure safety because they secure the carving in place as you are working on it. All of the stone and tools needed are supplied.
The designs are fun and easy and the tuition is very professional. Whether it is for yourself or a group, our stone carving workshops are suited to all ages  young or old. The workshops can be setup to suit most situations.
Workshop Layout
How much space is needed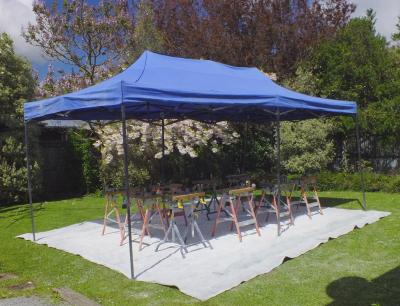 The workshop layout requires very little space, only about the size if a single car garage is needed. The setup consists of a large pop up gazebo, a heavy duty ground cover, up to ten portable benches and each bench has a chisel and mallet, hand saw and rasp (better known as the "cheese grater")
What if it is terrible weather 
In most conditions the event is held outside but sometimes the only option is an interior venue when the conditions are bad like  heavy rain or strong winds.
Types Of Workshops And Prices 
Children's Workshops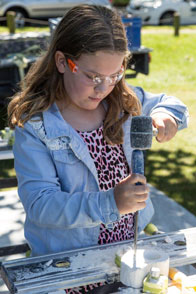 The children's workshops introduce stone carving in its simplest form. Quickly they are shown how to use the tools safely and then they learn how to sculpt a basic sculpture. Children have fun producing a carving in less than an hour that they are proud to take home or give to another family member. If you are looking for ideas for kids, craft projects, then a stone carving is a good option. 
2 hour workshop - Up to 20 students
3 hour workshop - Up to 30 students  
---
Private One On One Workshops
Although you will pay around the same price as a group workshop, You get to treat yourself to work on a large sculpture for your home and garden, because the stone is included in the price.
You gain the benefit of receiving private tuition that meets your own needs and you get to make a fantastic sculpture for yourself or as a gift for a loved one. Please read the review below.
My daughter and I had two private lessons with Shaugn. I was overjoyed with what I completed as seen in the photo. He is a great teacher and lots of fun as well. Highly recommend him to anyone who wants to learn to carve.  Thanks so much Shaugn.

One on one workshops - Private Two hour lesson
---
Corporate Workshops
Corporate workshops are perfect for businesses that are working with trainees. The workshop focuses on completion and achievement in a fun way. After an introduction to standard carving methods and health and safety, participants will get stepped through creating a simple sculpture. With knowledge gained they will then move to more complex sculptures. This workshop is similar to the private one on one experience. 
---
Festivals And Events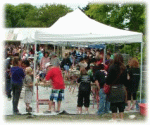 For larger workshops and events
In a large festival (approximately 4 hours) up to 160 people can have an opportunity to have a go at stone carving as a quick introduction. The workshops come with everything provided, benches, stone, and all tools needed. The workshops are great for community groups, holiday events, school events, and clubs.
---
Other Sculpture Lessons

Night Classes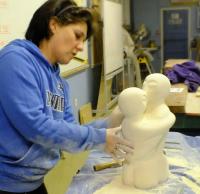 Night classes are run in a relaxed and friendly atmosphere through Continuing Education Adult Learning. There are usually separate beginners and advance classes. These sculpture classes are very enjoyable and enable you to really learn with depth the skills needed for you to create your own special work of art as you go from project to project. 
Note, you will need to book this course through Papanui High School 
---
Online lessons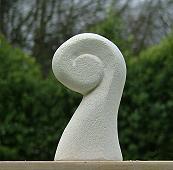 The downloadable stone carving lessons is the cheapest option. For a few dollars you can purchase a single project that contains a full set of instructions that are backed up many photos to help you through the carving process.
---
Please make your booking below
Click here to return to the top of the stone carving workshop page