Sculptures For Sale
Commissioned and private works by Shaugn Briggs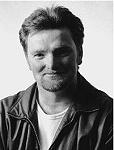 If you are interested in the sculptures for sale below or you would like to inquire about a commissioned artwork or a large sculpture for your garden, please fill out the form at the bottom of the page.
Artists Statment
The sculptures below are my own personal original works that I exhibit locally in Christchurch.
Current works available 
All sculptures are below can be ordered by filling in the form below.
---
Serindipity

This is a beautiful sculpture, perfect for a courtyard garden setting.


SOLD

Oamaru Stone

Height 1200 mm

Width 380 mm

Length 370 mm

---
---
Double Koru In Harakeke Weave.

MADE TO ORDER

$740.00

Oamaru Stone

Height 650 mm

Width 400 mm

Depth 140 mm

  
The harakeke pattern in this sculpture is very difficult to carve in stone, but it is a great contrast as a base for the artwork. 
This sculpture makes a great gift and can be placed in interior and exterior locations.
This sculpture design sells regularly. If you are interested in purchasing one it can be made it order. 
---
Nude Torso

$325.00

Oamaru Stone

Height 310 mm

Width 180 mm

Length 100 mm

This smaller sculpture of the nude figure is more of an interior piece for a tabletop or a cabinet. It would make a nice gift as an original artwork.
---
Previously Sold Works
Oneness 

SOLD


Mt Somers Stone

Height 400 mm

Width 210 mm

Length 130 mm

 



Relaxation Lamp

SOLD

Oamaru Stone

Height 290 mm

Width 120 mm

Depth 90 mm 
Oamaru stone is a perfect medium for sculpting a modern lamp like the one above. Due to the stone being porous it draws in the light instead of reflecting it away. Colors from the LED lights slowly change to create a relaxing ambiance.
For more information about this lamp, Click here.
---
Untitled Modernist Sculpture

SOLD

Oamaru Stone

Height 590 mm

Width 625 mm

Length 280 mm
I really enjoy working with abstracts and with this modernist sculpture I wanted to create a piece that pushes the stone to the limit with the way it twists and turns.
---
Commissioned Sculptures 
Many of the recent sculptures on this website are commissioned projects, particularly the larger sculptures. They are all designed, measured and sculpted to suit the customers needs.  When I meet a client for the first time we discuss ideas about the design and the meaning behind the finished artwork. I will then take a photo of the area where the artwork is going to be placed and get some measurements of the height, width and length.
I then draw up a design and paste it into the background image using computer graphics so the customer gets to see what the sculpture will look like before it is carved.A quote and details about the project are also given.
Once the sculpture is underway, progress photos are emailed to the client at different stages of completion.
Sculptures And Commissions Form 
If you are interested in purchasing an artwork or you would like to commission a sculpture, I would love to hear from you.
Please fill in the form below.