"One"
by David MacFadden
(Nova Scotia, Canada)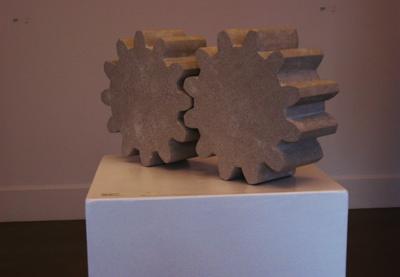 My art has been centered on my fascination for mechanical movements and their parallels with human interaction. My sculpture titled "One" for example, is a romantic notion of two identical gears carved out of a block of Indiana limestone, representing male and female counterparts interlocking working as a whole; inspired by Constantin Brancusi's " The Kiss".

Click here to read or post comments
Join in and write your own page! It's easy to do. How? Simply click here to return to Include your sculpture to the stone carving gallery.