New Beginning
by Dean Miller
(Orewa, Auckland, N.Z)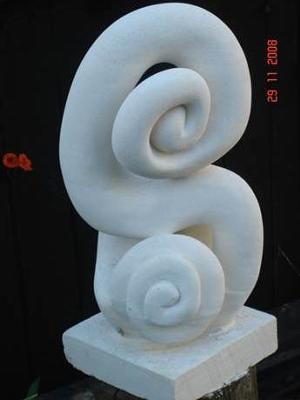 We went to the quarry in Oamaru on our honeymoon (how romantic) I really wanted to try carving out so I picked the biggest block I could carry and also fit into our camper van.
It took a while to complete as I was unsure on how to do anything.
The carving is a representation of myself and my wife and our first child. I found out I was going to be a father part way through the sculpting and I incorperated that into the final piece.

Click here to read or post comments
Join in and write your own page! It's easy to do. How? Simply click here to return to Include your sculpture to the stone carving gallery.