Andrea
by Andrea
(Rangiora)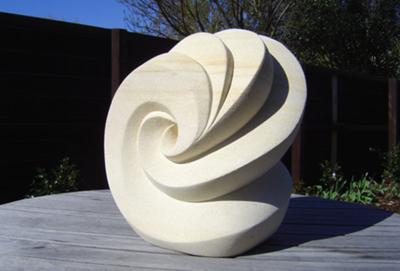 Shell
I took up Shaugn's stone carving at Papanui High quite some time ago, thinking that maybe I could make something for the garden, but not holding out much hope as I don't have an artistic bone in my body!
This is the first carving I attempted in the advanced class, and took most of the year to finish.

Click here to read or post comments
Join in and write your own page! It's easy to do. How? Simply click here to return to Include your sculpture to the stone carving gallery.